It has been known for a long time that knowledge is the key to self-development. However, after graduation, a person usually has much less time to study, and what is worse – he may not feel the need to further expand his knowledge. Why is this approach wrong and how to find time for self-development in adult life?
I know that I don't know anything
Knowledge is information or skills that you acquire through experience or education. Many people gain knowledge from their birth until the death, but not everyone is willing to develop themselves. Some people have a constant need to broaden their knowledge, that's why people continue their education after completing the formal education. Statistically, such people are more likely to be successful in their life, they are also perceived as intelligent, interesting and authority figures.
Learning is an indispensable tool that keeps the mind agile and flexible until the old age. It is often said that continuous learning is necessary in both a personal and professional career as it allows you to understand better the problems and deal with the challenges in your life. Learning also helps you acquire critical thinking skills. Self-development, then, is the only way to deal with the constant changes in life so that we can easily move forward.
The more you learn – the more you know
Learning is an ongoing process that leads to the acquisition of competences, knowledge and skills to develop future opportunities. Fortunately, nowadays it isn't difficult to get the knowledge because on the Internet it can be at your fingertips.
People who constantly acquire knowledge have the opportunity to turn it into useful skills, because they don't hesitate to discover various and demanding development options – personal life, professional life, hobbies. It is intellectual development that helps to observe the world and draw correct conclusions, assess the phenomens we encounter and apply knowledge in everyday life.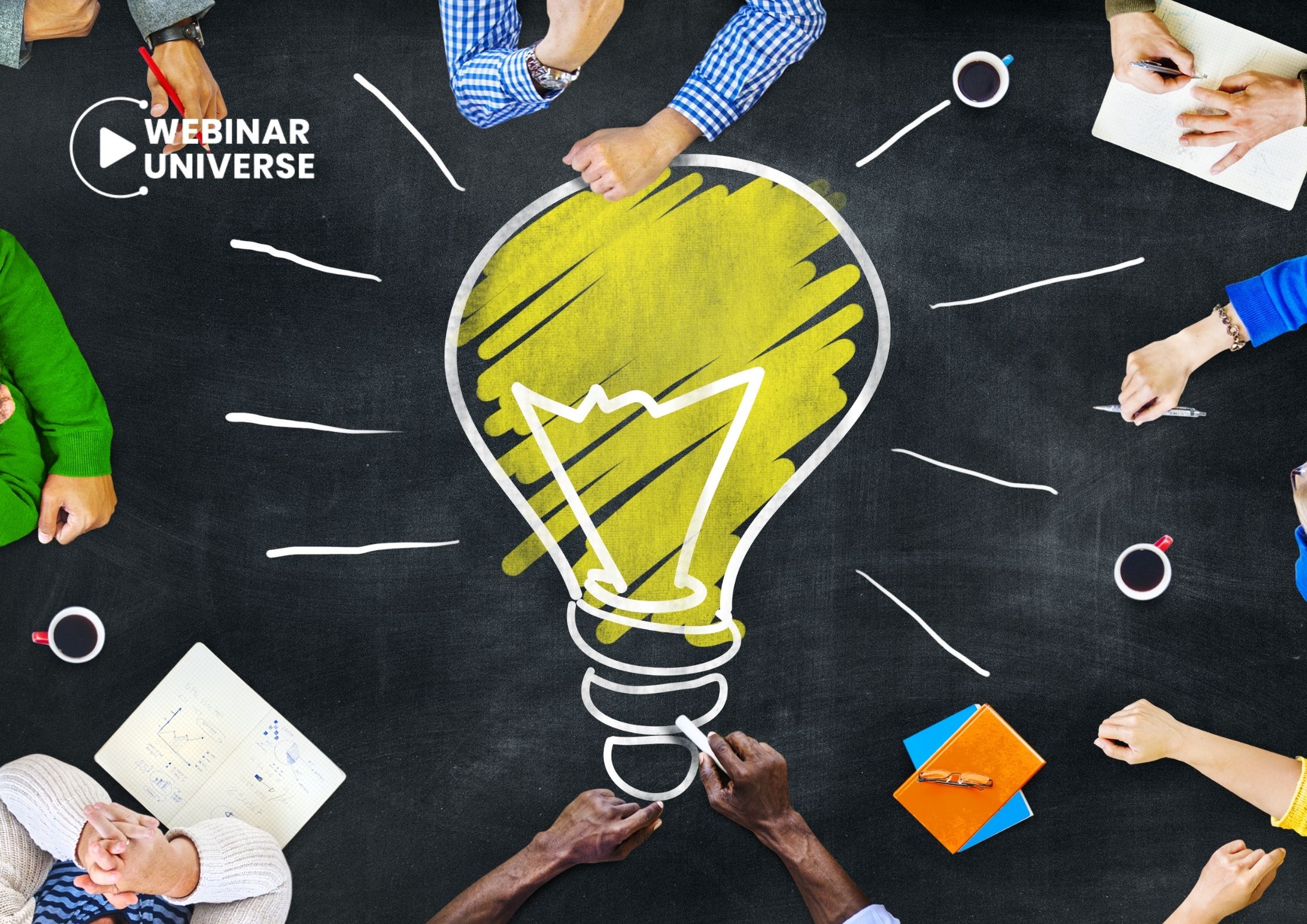 Training Platforms
Training platforms are places where you can find courses, webinars or lessons to learn in the comfort of your own home. The only resources needed are digital media such as a laptop, mobile phone or acard, Internet and an account on the digital platform. The scope and the range of training platforms contribute to broadening the horizons of many people, including those who cannot count on access to classroom courses.
The online platform offers unique opportunities for people who otherwise would have limited access to education due to their busy schedule. The advantage of online learning is that it is easily accessible, budget-friendly, timely, personalized, flexible and most importantly, meets the social distancing requirements that are extremely important in times of pandemic.
In response to the growing requirements, many institutions or enterprises have launched e-learning options in 2020. Webinars, online courses, podcasts, Internet conferences, etc. are just some of the live online classes.
Webinar Universe – online learning
Webinar Universe training platform has set itself the goal of providing high-quality training videos, available to everyone, at a level corresponding to the interests and knowledge that is already possessed. Anyone interested in self-development can become a Webinar Universe client. The courses available on the platform cover such areas of knowledge as: internet marketing, investing in cryptocurrencies, ways to start a business on the Internet, programming, investments in securities and forex, operating graphic programs or planning a home budget.
Both beginners and those with extensive experience will find courses for themselves on the Webinar Universe online educational platform. Beginners will certainly be interested in learning the basics, while professionals will have the opportunity to access webinars for experts – news from the world of business, analyzes, courses for specialists in various fields.
The Webinar Universe website contains many materials of various types, available after logging in to the website. This way, you can save time and money by purchasing a package of ready-made training webinars in various fields, from investing in cryptocurrencies to creating effective Facebook marketing campaigns.
Webinar Universe training is a great place to start learning to earn money online. Working online, investing in cryptocurrencies, running your own business – these are just a few ways to earn specific cash online. Webinars prepared by specialists are famous for the opinion of being great introduction for people who would like to leave their job and start building their own business. It is worth to notice that the Webinar Universe platform was created by experts. Each prepared material is supervised by a person responsible for its quality, correctness and substantive value of the training courses and adjusting the level to the students. This way, both beginners and more advanced people can find materials that would be interesting to them.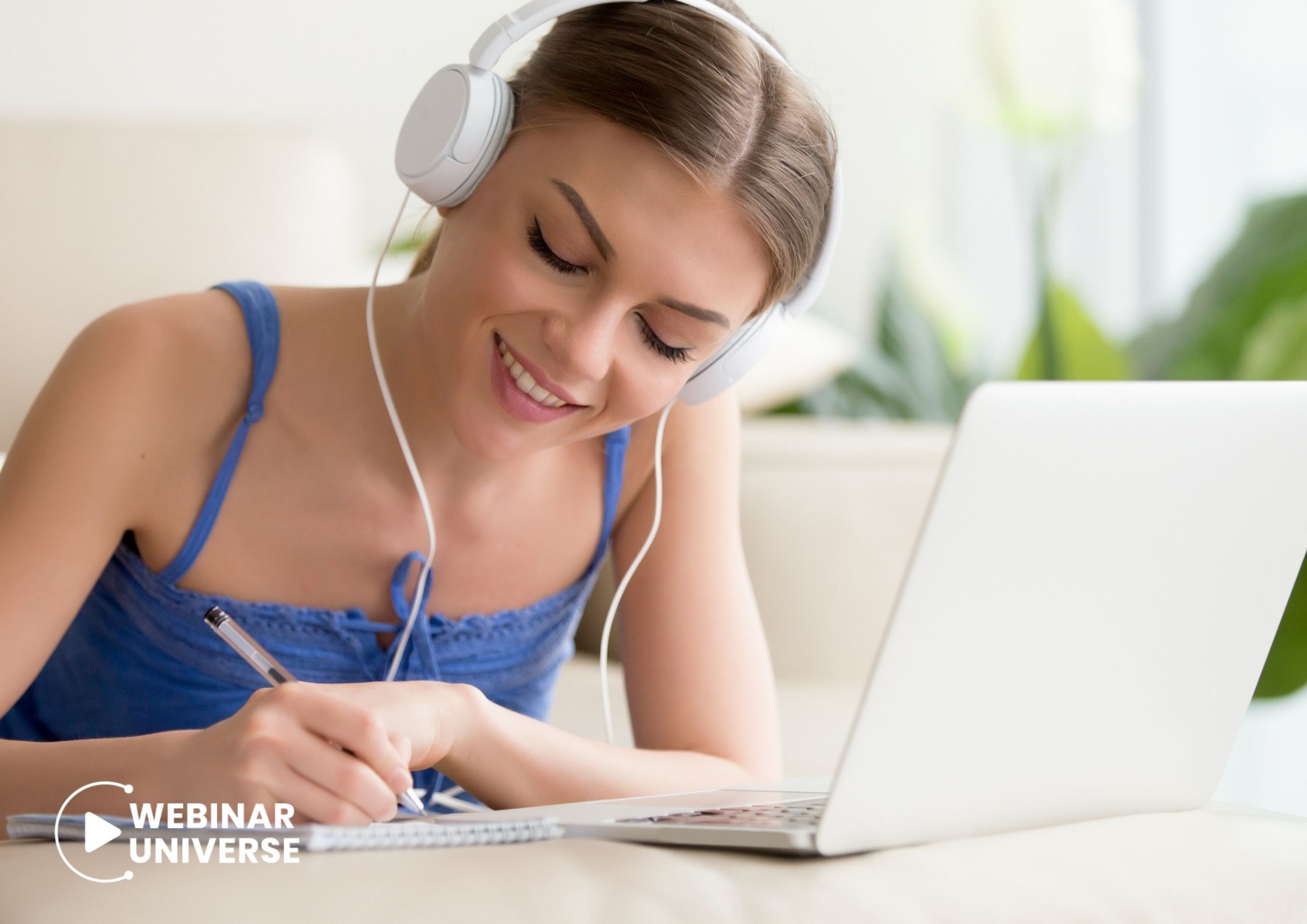 Webinar Universe – oline learning?
At Webinar Universe, you can purchase direct access to specific webinars, and the development of each topic is available in three variants – basic, advanced and professional. A webinar is a live teaching session that offers a wide variety of topics. The various types of webinars may contain answers to questions that were asked by previous program participants. Each webinar strongly focuses on a specific topic, however, it is divided into specific chapters, covering a given portion of knowledge.
Thanks to the transfer of knowledge in the form of webinars, a large number of people can take part in learning without unnecessary formalities and the need to register. This gives the Webinar Universe online platform an advantage over the regular courses as the typical online course is only open to closed pre-registered groups. Online courses are also more expensive.
The duration of the webinar is 75 minutes on average, although there are both shorter and much longer webinars. During the webinar, the Webinar Universe specialist presents the prepared content and keeps the session open for a Q&A session at the end.
To access the website,you enter the login and password from the individual access card. The card with the code can be ordered directly on the Webinar Universe website or from the service partners and it will be sent to the customer by post, cash on delivery, in a specially secured package. You can collect it only after confirming your identity and making the payment for the purchase of the product.
Online Learning – Why is it worth ?
The desire to learn opens several doors that can lead to professional development. Employers nowadays are looking for condidates with additional or unique skills, knowledge and practical learning skills. This is because it signifies an individual's willingness to learn and develop. Also, people who want to start their own business or change industries should try to improve their skills by taking the advantage of the opportunities, such as those offered by the Webinar Universe. Additionally, this knowledge is available to everyone, all you need is a device with an internet connection.
Webinar Universe provides a sure path that can help you be better at what you do, which can lead to further development. The skills offered by the platform ensure personal satisfaction, give more experience in acquiring transferable skills, which leads to faster promotion and ensures satisfaction from work and personal life. All of this ultimately results in development – professional or individual.
Webinar Universe platform is an extremely interesting option for anyone who has thought about investing in themselves at least once in their life. The platform offers great opportunities for educating future specialists in various fields. It is therefore worth getting acquainted with the offer of Webinar Universe webinars, at least out of curiosity, to see what this website can offer.